The "Maison Chaumet" presents an exceptional collection, which draws its inspiration in the naturalistic style, so particular to the House. She wants to create a film to present four pieces of this collection.
Each piece is built around a plant bearing both a strong formal expression and a large and important symbolic charge.
The Lily, the Wheat, the Laurel and the Oak are four plants that have been linked since ancient times with energetic and powerful symbolics, emblems of life, power, and posterity. The presence of these emblematic elements marks the will of the Maison Chaumet to extend its creations with an additional dimension above technical and aesthetic know-how. It is a question of intimately linking contemporary jewelery to the history of the men who create them (artisans, companions, confreres) and who carry them (powerful, monarch, hero). It is a matter of speaking, over time, to those who know how to read the signs and interpret them. It is the passing of a knowledge through a discrete vocabulary.
La Maison Chaumet extends the reach of its creations well beyond a simple formal and technical exercise, and thus stands out remarkably from other jewelry houses.
Our intention is to evoke the aesthetic aspects of objects, but also to place in the image, for those who have the eye to detail, evocative elements of the symbolic field of each plant.
For this we have created an allegory, in the classical sense of the history of art. The idea is to personify the Lily, the Wheat, the Laurel and the Oak, in the same scenography. This scene, set up by an artist at work, brings together four models, who will wear jewelry.
The preparatory gestures of the artist is an evocation of that of the jewelers, while he shapes the plants, and that we film the details of the jewels.
Then he arranges the plants elements prepared for each character, who will wear the ornaments, and will be surrounded by symbolic objects intended to reinforce the allegory.
The plants are revealed in sequences, and the complete picture is finally be unveiled in a wide shot, while the artist who has completed his staging is preparing to immortalize it by taking a step back and considering it in its entirety.
MOOD BOARDs & story board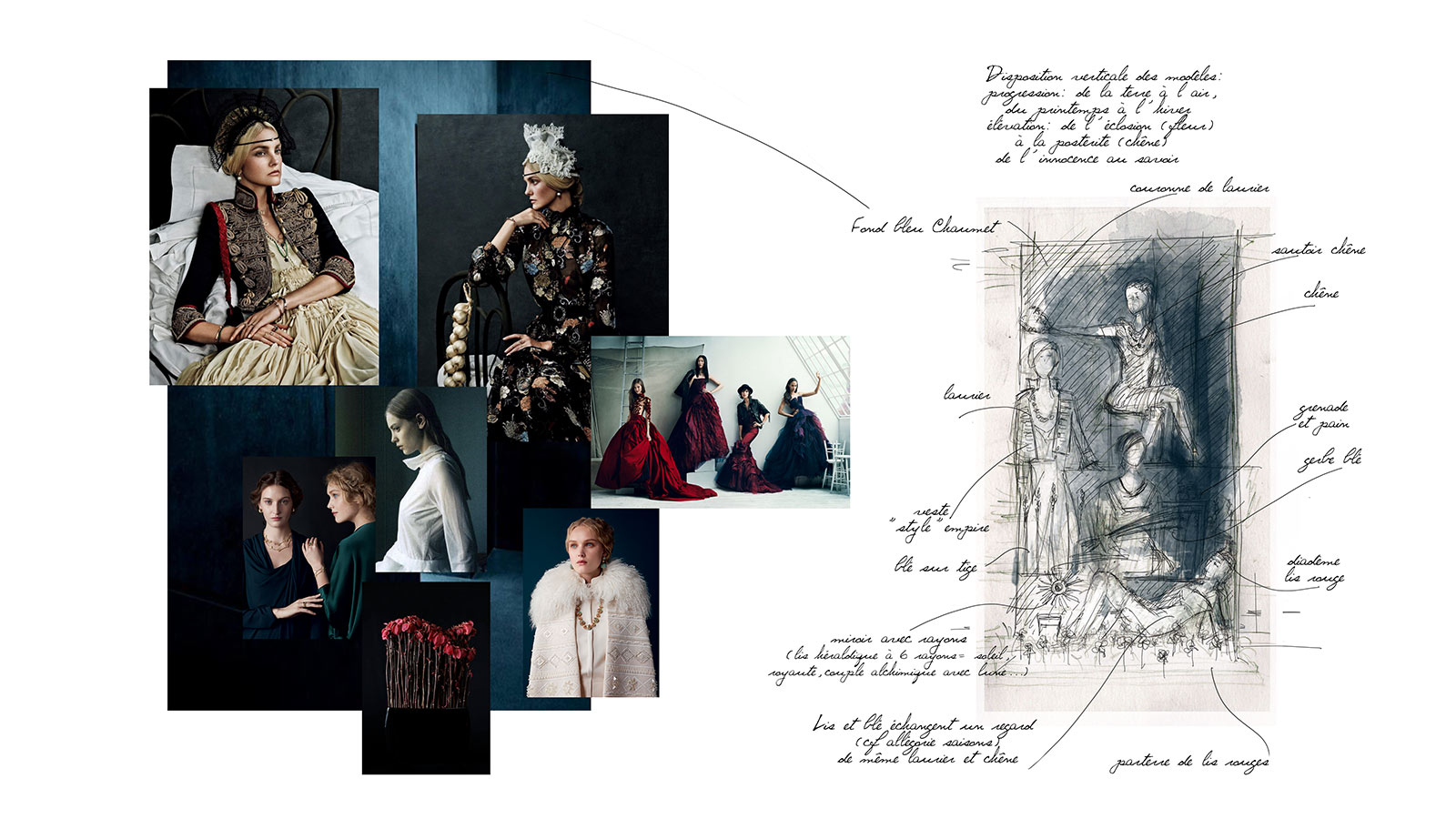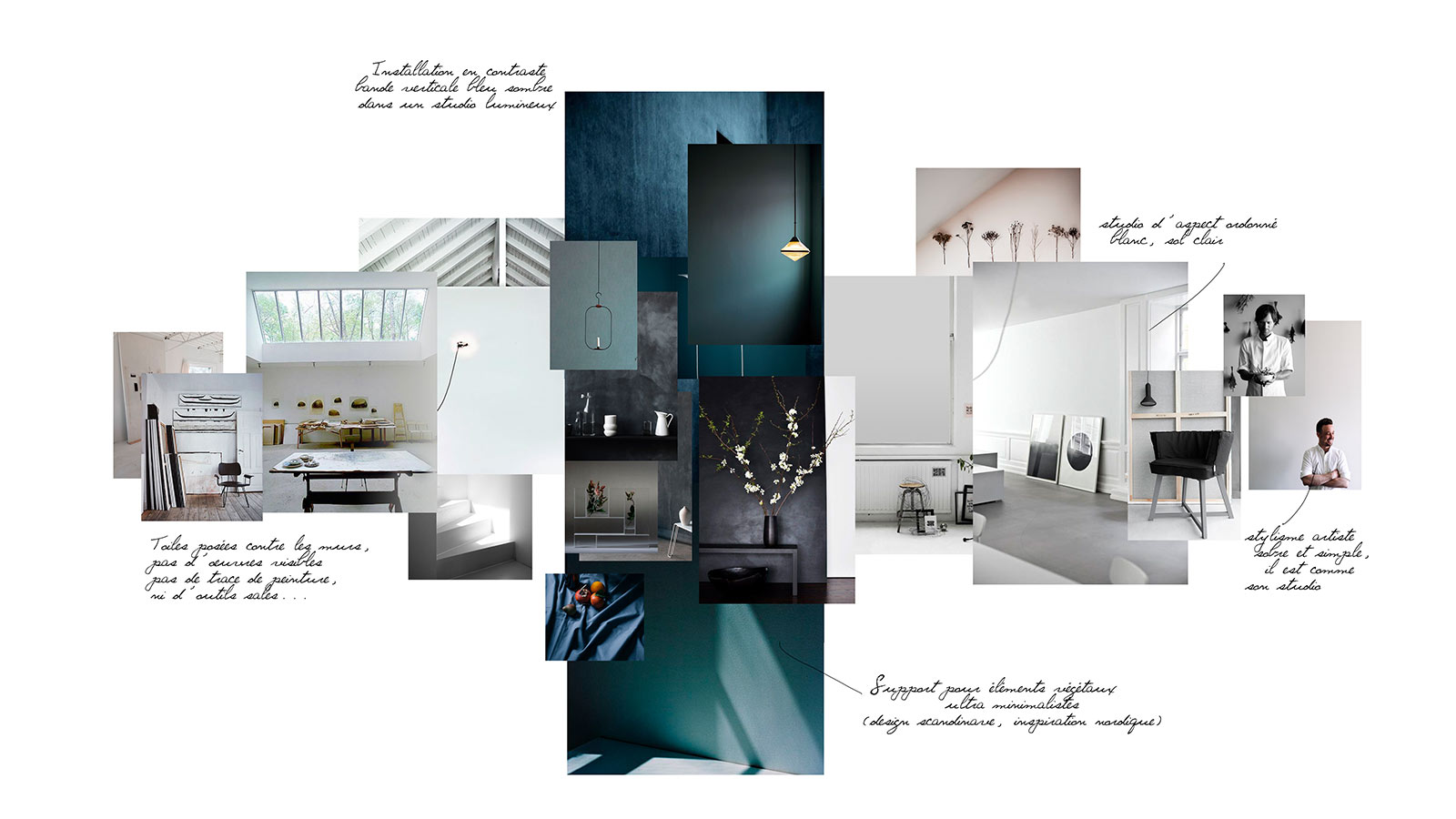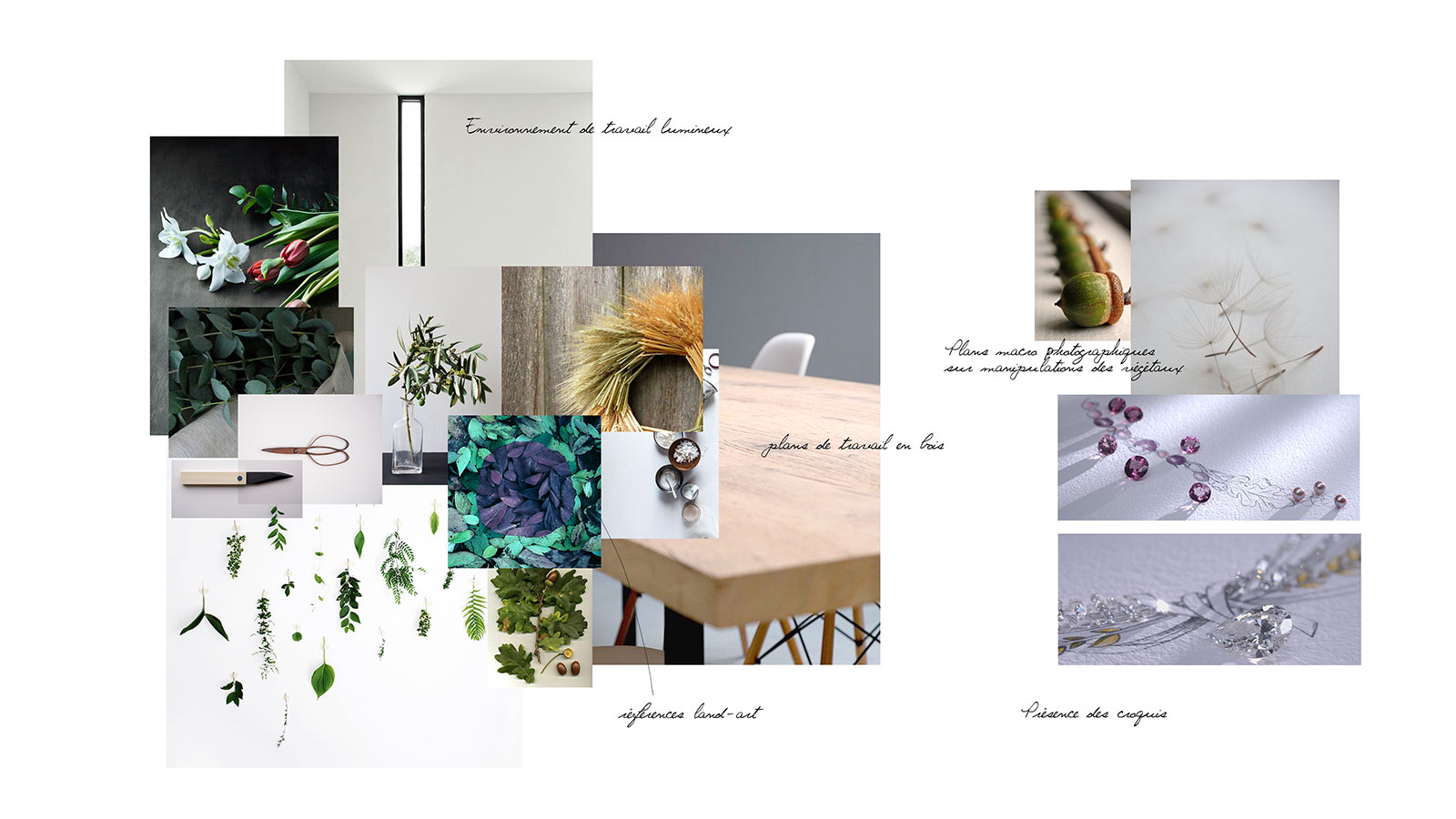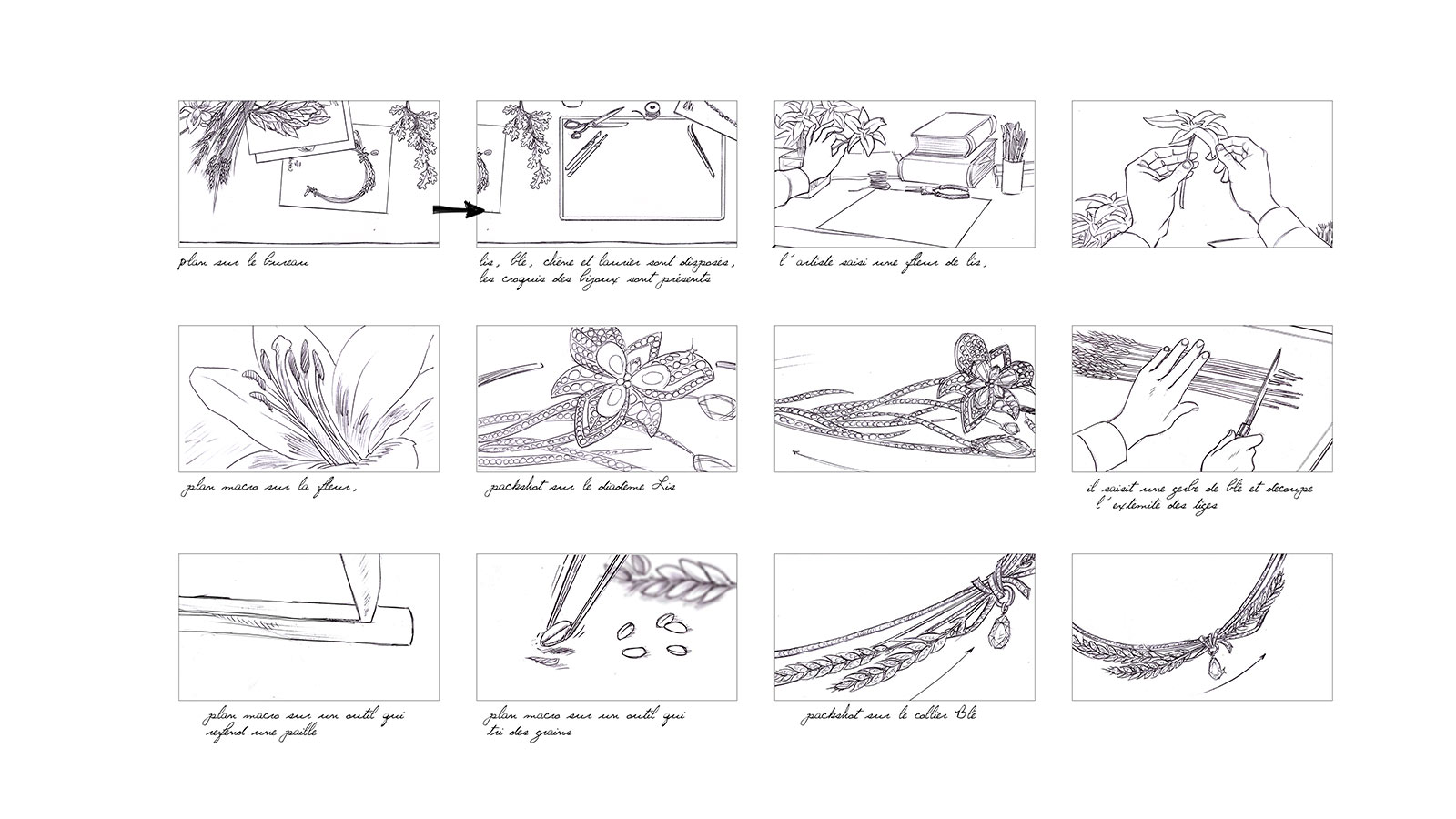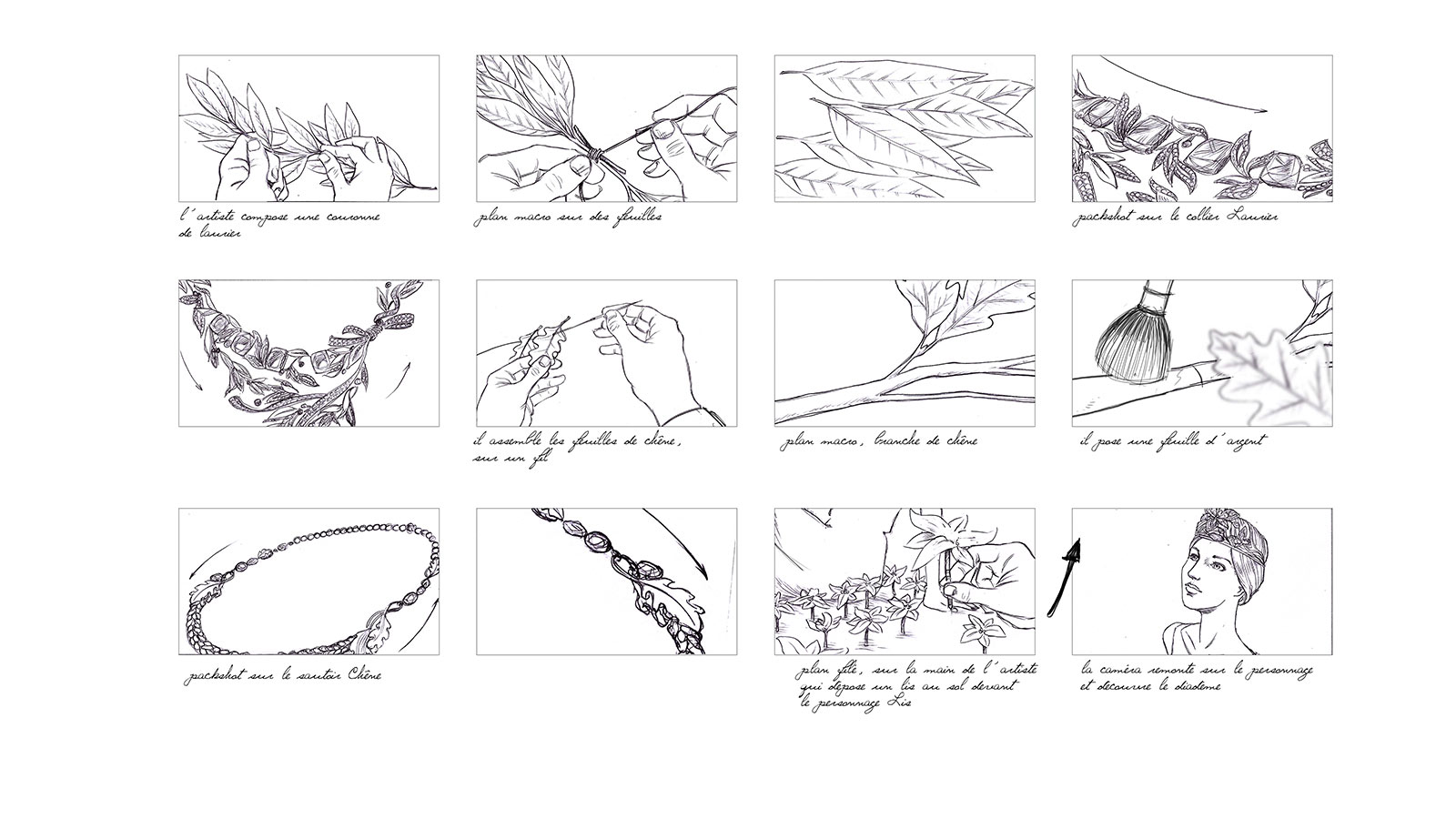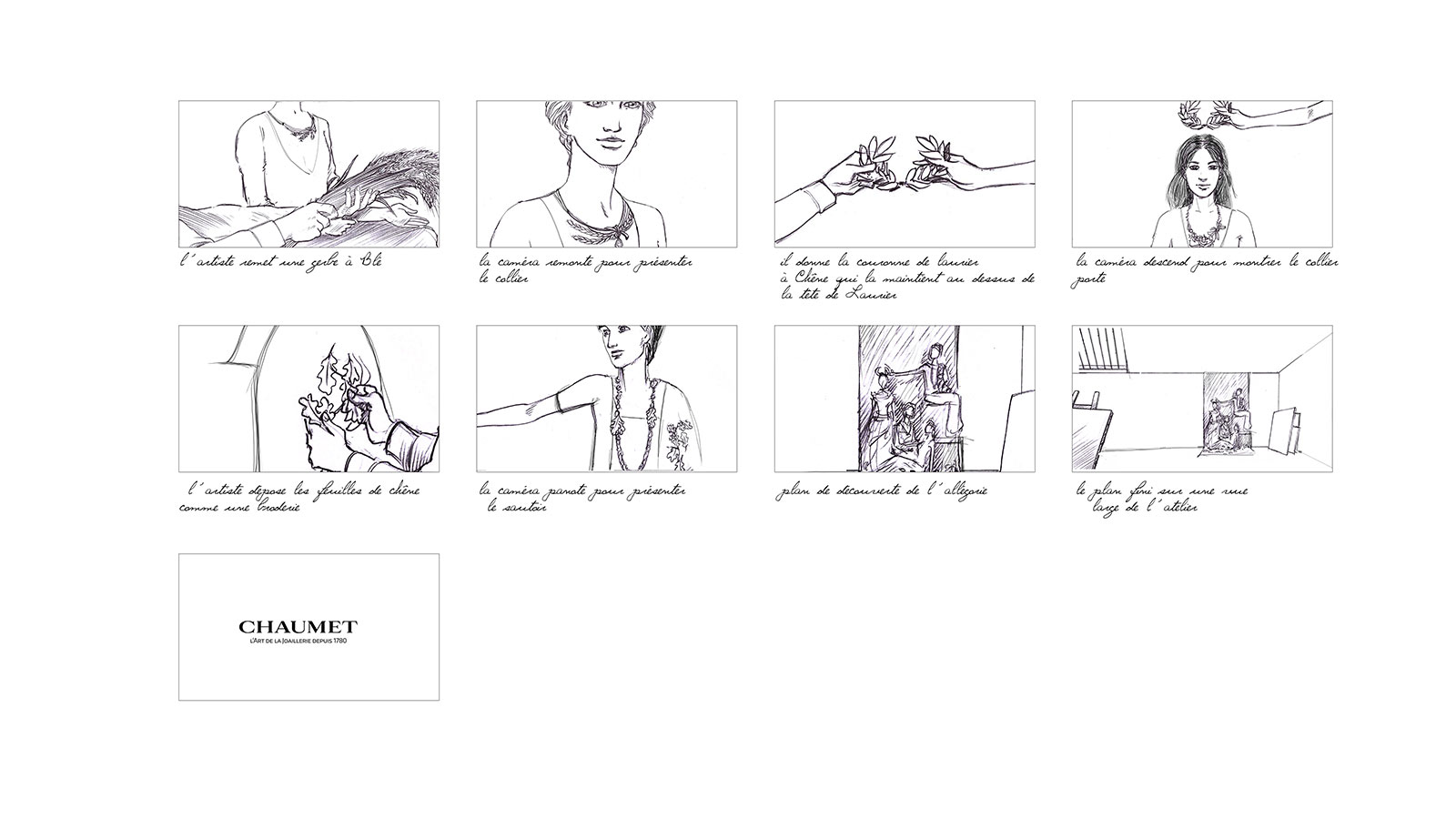 making of